Congratulations!
You are about to welcome a new baby into your family.
This is an amazing time.
You have gone through the trials of pregnancy, and the end is in sight.
Before you can bring your little bundle of joy home, you need to make sure you are prepared.
There is a lot of advice out there on what you need and don't need.
It can get confusing.
We hope to clear this up for you and present you with the ultimate guide to everything you will need to be the best mommy you can be and to have everything ready for bringing baby home.
Here's what you need to know:
Your Baby Checklist
There are some important categories of thing you will need for your baby.
Some are incredibly essential.
Others are helpful.
Trust me: you'll want both.
You will find there are a lot of choices, so understanding the options can help you to come up with your own baby checklist of sorts with everything you need.
Handling the bottom line
One of the main things you need is diapers.
Unfortunately, despite their cuteness, babies come into this world with no control over their bladders or bowels.
That is left all up to you to handle.
This is done using diapers.
You can choose to use either cloth or disposable diapers. See the box for more information about these options.
Cloth diapers
Cloth diapers have come a long way. There are many options these days. You can buy diapers that are cut and sewn to look just like disposable diapers, making them easy to change and use. They also offer adjustable sizing and strong elastic legs to help prevent leaks. Most also provide easy hook and loop or snap closures.
Pros:
Available in many different fabrics
Reusable
Saves money in the long-term
Never run out of diapers
Less trash
Reusable as rags, birth cloths, or changing pads
Cons:
Require more frequent diaper changes because they are less absorbent
More expensive upfront cost
Can be messy due to leaks
Create more laundry
Some styles can be hard to change
You have to carry dirty ones with you when you are out
---
Disposable diapers
Disposable diapers were first introduced in 1948. Women loved how easy they made diaper changes and the overall convenience of using them. Today, there is a range of styles and types of diapers to suit almost any need.
Pros:
Disposable
Convenient
Easy to change
Easy to get the right size
Excellent absorbency
Good leak control
Cons:
Can cause allergic reactions
Pull tabs may rip easily
Have to keep rebuying
Not good for the environment
Remember:
You will need to buy a supply of cloth or disposable diapers to have on hand. Newborns go through about 10 diapers each day.
That adds up quickly.
So, make sure you have a few big packages of disposable diapers or about six to 10 dozen cloth diapers and diaper covers.
You will also need to have a few packages of baby wipes.
But, that's not all:
Make sure to get some diaper cream as well just in case your baby's bottom becomes irritated.
You want a good stock of diapering supplies because running out of something is going to be your worst nightmare.
Nobody wants to make a midnight run to get diapers.
Feeding baby
You have to take care of the other end of baby as well.
Feeding your newborn does not require a bunch of food.
Babies eat just one thing: breastmilk or formula.
They won't need anything else for a while.
However, they really enjoy eating.
With their tiny stomachs, they may not eat much at one sitting, but they will make up for that by eating every two to three hours.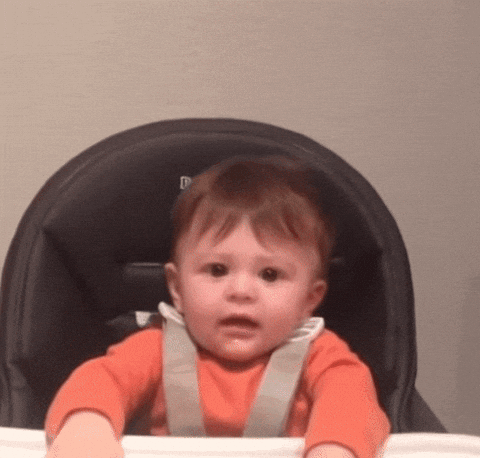 So, you have to be ready with feeding supplies.
What you need depends on how you will feed.
If you are going to breastfeed, you have it pretty easy.
You won't need many supplies because you already have the food and delivery system.
However:
You may need to pump at some point. Make sure to get a high-quality breast pump.
You will need bags for breastmilk storage, along with bottles for feeding the baby the stored milk.
You won't need a lot of bottles if you plan on mainly breastfeeding, but make sure to get both four- and eight-ounce bottles. You can probably get by with about five bottles and nipples to start.
If you are bottle feeding, you will need about 10 to 16 bottles with nipples.
You will need a bottle brush as well.
If you don't have a dishwasher, you may want to get a bottle sterilizer, too.
Obviously, if you are bottle feeding, you will need to buy formula. Ask your doctor for suggestions on which type to use.
Both breastfeeding and bottle-feeding moms will need plenty of burp cloths.
Babies are notorious for spitting up, and you don't want that all over you.
That's really all you need.
Mom Tip: If you have multiples, you may find it helpful to get bottle propers so you can feed them at the same time.
A word about baby clothes
This is a fun part of preparing for baby.
Who doesn't love picking out those teeny clothes?
But it is super easy to get carried away when buying them.
Babies grow pretty fast.
If you buy a lot of clothes, he or she probably won't even end up wearing half of them.
You want to spend your money smartly, so you really only need a handful of clothes to start out.
Your goal should be to choose clothes that are comfortable for baby and easy for you to get on and off of the baby.
Look for clothing with wide head openings and loose leg openings.
One-piece outfits will quickly become your favorite.
They are easy to get on and off. Plus, they don't ride up or fall off.
Also, take care with choosing nighttime wear.
Go for nightgowns or blanket sleepers.
They are much easier to deal with during those middle of the night diaper changes.
Finally, don't buy shoes.
Your baby won't be walking for a very long time.
Shoes are a needless item that will just keep falling off and driving you crazy.
Mom Tip: Wash all clothes, blankets, towels, and washcloths in a detergent designed for babies before using them.

Grooming and such
You have to also think ahead for baby's comfort, health, and safety.
Let's start with some basics.
Bedding and blankets
You will need to have larger blankets for covering baby up with he or she is sleeping and smaller blankets, called receiving blankets.
These you will use to wrap baby tightly, which is called swaddling.
Babies do not like to feel unsecured or be able to move about because that is scary to them. They are used to the warmth and limited space of the womb.
So:
To recreate that, you will swaddle them up in a receiving blanket.
Additional bedding you need includes fitted crib sheets and mattress pads.
Don't forget the mattress pads.
Leaks and spit up happen.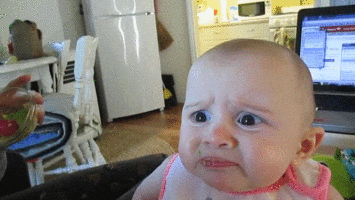 Don't let them ruin your crib mattress.
Baby hygiene
Now, moving on to bathing baby and caring for his or her general hygiene.
Maybe your baby won't get that dirty, but he or she still needs a bath every now and then.
For this, you want to buy a special baby tub.
They come is a variety of styles. Just choose what you like.
You'll also need the following:
Soft washcloths
Baby soap
Baby shampoo
Hooded bath towels
Baby hairbrush
For general hygiene care, you will need baby nail clippers or a baby nail file.
Do not try to use your nail clippers on baby.
They are way too big.
Cutting your baby's nails will be a stressful enough experience without trying to use big o' clippers. Filing baby's nails can be much less stressful.
Baby healthcare
When you become a mom, you also become a novice nurse who has to handle various healthcare tasks.
You need to be prepared for anything.
Make sure you have a good thermometer.
You'll need one you can use in the ear or the forehead.
Trust us.
It will be much easier to get a temperature from a crying baby if you aren't trying to hold baby still for a rectal thermometer.
Of course, if you want accuracy, then rectal is the way to go.
So, you do you on this one.
Also:
If you have a boy and he was circumcised, you will need gauze and petroleum jelly for dressing the site. If you did not have him circumcised, you need don't need to take any special care during diaper changes.
Cotton swabs are amazing.
They have so many uses!
But cleaning the inside of the ears is not one.
Take note:
You can cause damage that way.
They are great for cleaning the umbilical cord site as you wait for it to fall off.
They can also be helpful for getting gunk out from in between those tiny fingers and toes.
You'd be amazed at how dirty a baby can get in those spots.
You also need a bulb nasal aspirator or another nasal cleaning tool.
It may seem nasty now to think of cleaning someone else's nose, but you'll soon be a pro at it.
Finally, keep some infant Tylenol and anti-gas medication on hand.
Keeping your sanity
There are some baby items that you'll find super handy.
They may not seem like essentials, but you will be grateful for them.
Let's start with the diaper bag.
You will probably lug this bag around for a few years.
It will become your new purse, so make sure to choose wisely and get one with plenty of storage pockets.
In the very early days of being a parent, you will probably hold your baby more often than not.
But soon, you will need to get back to being productive and living life.
Always having a baby in your arms does not work out well when you are trying to clean the house, make food, or take a shower.
To help you get back into the swing of things, you need somewhere to put baby.
There are a few options.
You can buy a sling or wrap that allows you to hold baby hands-free.
You can also use a bouncy seat for baby to lay in.
Mom Tip: Always make sure baby is strapped into a bouncy seat and never leave him or her in one unattended.
Some babies love to sit in a baby swing. There are even ones designed to convert based on age, which means newborns can use them.
A playpen is another option, but some babies don't like them because they can't see you due to having to lay on their back.
You also want to find a way for baby to soothe him or herself.
Many parents have found solace in pacifiers.
You can try one out to see if your little one likes it. A pacifier can often be the only way to calm down a crying baby.
Word of Warning: In the past, people used to use walkers and jumpers for babies. These are no longer recommended. They are not safe and could lead to injury.
Going for a ride
Within days of being born, your baby will take his or her first outing: the ride home.
These days, you cannot leave the hospital with your baby unless you have a car seat because it is illegal in every state for a baby to ride in a vehicle without a proper car seat.
Until he or she is two years old, you will need to use a rear-facing seat.
There are a few options.
An infant seat is one that you can take out of the vehicle and carry with you.
It usually attaches to a base that is secured in the vehicle.
These are limited use.
Usually, they are only approved to hold a baby until he or she is 20 to 30 pounds.
A convertible seat is one that will grow with baby.
It can be used as a rear and front-facing car seat.
The only downside is you may need to add in padding and support for a newborn as these seats are often very large.
Finally, there is the all-in-one style seat. This goes from rear-facing to front-facing to a booster seat.
It's nice because you buy one seat to take your child through his or her whole childhood.
Mom Tip: Measure your backseat before buying a car seat to ensure you get one that fits right.
Always look for essential features in a car seat regardless of which kind you buy. These include:
5-point harness
Side-impact protection
LATCH compatible
Easy to adjust straps
Good installation instructions
Easy to clean
Important Note: Always buy a new car seat. Do not buy used. New seats will have the most up-to-date safety features and will not have any damage that could reduce their effectiveness.
Momma's needs
It is super tempting to neglect yourself after having a baby.
After all, you have this tiny human who needs your help with everything.
How will you even time to care for your own needs?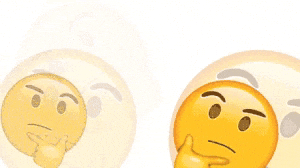 The reality is you have to make time.
A cranky and worn out mommy equals a cranky and worn out, baby.
Plus, you have to take care of your health, or you could end up back in the hospital.
Care for all new moms
Regardless of what type of delivery you had, you will have post-delivery discharge.
Make sure to have super absorbent menstrual pads ready.
This can last up to six weeks and is the natural effect of your uterus shrinking back to normal size.
Constipation is a common issue. It might be due to being afraid to go.
But it also could be due to dehydration.
Make sure to drink a lot of water and take a stool softener if needed.
For breastfeeding moms
If you are breastfeeding, breast care is so important to avoid engorgement and sore nipples.
You should feed your baby regularly to prevent them from becoming full and tender.
If your baby does not want to eat often enough, you can pump some milk or stand in a warm shower to get a natural release.
Make sure to also equip yourself with breast pads to help prevent leaking stains on your shirt, breast shields to help with sore nipple healing, and good fitting nursing bras.
For non-breastfeeding moms
You will have some pain after delivery when your milk comes in.
Any stimulation will just encourage more milk production.
So, no touching and don't stand under a warm shower for relief.
Instead, wear a supportive bra, like a sports bra.
The discomfort shouldn't last too long.
Care after a vaginal delivery
Things can get a little sore down there after a vaginal birth.
This is especially true if you had an episiotomy, tearing, or have hemorrhoids.
Take care of the pain by using a pillow or ring to sit on, cooling things off with an ice pack or witch hazel pads, or using a numbing spray or hemorrhoid cream.
You can also use a sitz bath, which is just a very shallow bath of warm or cool water that you sit in for about five minutes.
You may also use a squirt bottle of warm water when going to the bathroom.
Care after a c-section
You just had major surgery, woman, so follow doctors' orders at all times.
This generally means limiting your activity.
No lifting, bending, reaching, or anything strenuous.
You can place a pillow over your incision area to help you feel comfortable when holding your baby.
It may also help to hold the pillow against you if you need to cough or when getting up from a sitting position.
You should, however, try to walk around a little in your house because this helps with healing.
Also, be vigilant about your incision. Watch for signs of infection, which include swelling, discharge, and redness.
A couple of days after birth, you may notice you feel different. You could be sad, cry easily, or have mood swings. This is normal for a couple of weeks as your hormone levels even out.
However, if it lasts longer and interferes with your ability to care for yourself and your baby, it could be postpartum depression.
Common symptoms include:
Mood swings
Anxiety
Trouble sleeping
Sadness
Feeling overwhelmed
Crying
Appetite issues
Reduced interest in things
Restlessness
Desire to harm yourself and/or baby
If you have symptoms of postpartum depression, you should seek medical immediately.
Setting Up the Nursery
The day you get your baby's room all set up can be very emotional.
It makes thing very real.
You may find yourself getting a little carried away when it comes to designing the nursery.
You really do not have to go overboard.
Here is a look at the things you will need.
Hacks That Will Save Your Life
As a new mom, you will always be looking for ways to make things easier.
You will find that the day rarely has enough hours and the chores seem never ending.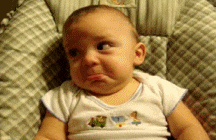 Luckily, you aren't the first new mom.
Many have come before you, and they are more than willing to share their helpful advice and handy tips.
Getting some shut eye
One of the biggest issues new parents bring up is the lack of sleep.
Babies run on a schedule that is not conducive to a good night's rest.
They need to eat every two to three hours, so this means you won't get a whole lot of time to sleep yourself before you get woken up.
Here are some tips for how to work some sleep into your busy schedule.
Schedules are a blessing
Getting your baby on a schedule can help make the day go more smoothly for you and baby.
A schedule helps a baby feel comfortable.
Think about it.
Ever since birth, your poor baby has had one new experience after another.
It is overwhelming.
No wonder babies cry all the time.
Having a schedule lets you baby know when to expect to eat, sleep, get changed, and do other activities.
For you, a schedule can make it so much easier to get things done, like take a shower or eat lunch.
Plus, if you are going back to work, a schedule will help make the transition to a sitter or daycare much easier for your baby.
You can either follow baby's cues or lead your baby into a scheulde.
If you follow your baby's cue, you want to keep a log of when he or she eats and sleeps. This will help you to develop a natural schedule for baby.
If you want to lead your baby, you should also keep a log so you know baby's natural schedule. Then you can start altering it to fit your needs.
Make sure to do so slowly.
You don't want to withhold food or sleep from a baby.
Slow changes, such as ten minutes at a time are best.
Once you have a schedule, stick to it.
Babies don't have to break the bank
Something you have probably heard throughout your pregnancy is that babies are expensive.
While that is kind of true, you don't have to be worried about affording baby and all the associated costs.
You should, however, prepare for the financial impact of having a baby to make it easier on your finances.
Here are some tips for getting your budget ready for baby and keeping your finances on track.
Start working on budgeting and financial planning as soon as you know you're pregnant
Cut coupons
Create a registry for baby shower so you get things you really need
Install savings apps on your phone Borrow from friends and family or accept hand-me-downs
Talk to your employer and get the details on your maternity leave Breastfeed instead of bottle feed
Only buy what you need and avoid frivolous items
Plan ahead for childcare and know how to work it into your budget
Knock out credit card debt before baby comes
Always make a list before shopping for baby stuff and stick to it
Plan on an extra $200 month for baby on top of your normal budget
Try living on only one income before baby comes
Create a budget for baby must haves
Misconceptions Will Bring You Down
Being a mom is a tough job.
It shouldn't be made harder by n,o,sy intrusive people who claim they know how you should raise your child.
Don't forget:
You are the mom, and mom knows best.
However, you may get led astray every once in a while by a myth that seems like it is true.
To straighten things out, here is a look at some common myths you should never believe.

Congratulations, Mama!
The only thing you should be worried about when you have a baby is loving it and enjoying being a mom.
So, congratulations, again, on becoming a mom.
Enjoy this time with your little one because they grow up fast.
Are you a mom with some tips and tricks for new moms? If so, leave them in the comments below.