30% OFF With FREE Shipping!
"Just So You Know" Cute Welcome Mat 30% OFF Sale
"Just so you know, there's like a lot of kids in here"
Multiple Sizes available
Water-proof and Wrinkle-resistant
Anti-Slip
30% OFF and Free shipping!
Claim Offer
Use Code: DOORMAT30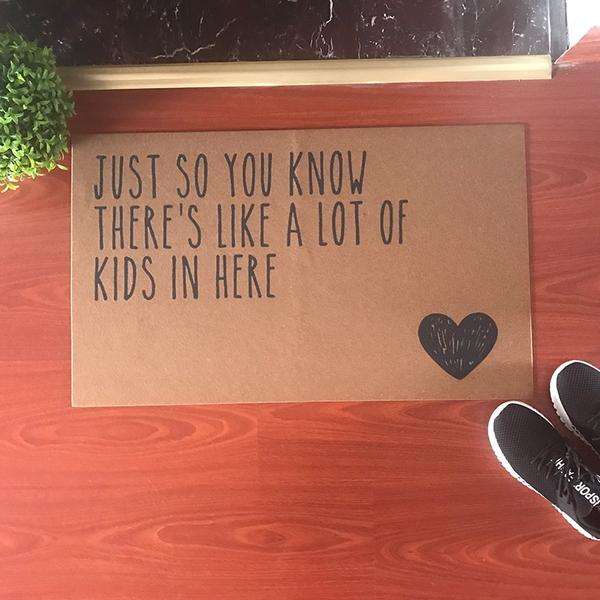 Adorable Welcome Mat Sale!
Kids are a big part of your life.

And you are proud of them.

Why not brag about how many incredible balls of joy you are responsible for?

Make sure you get this before your friends do!

Don't forget to use code: DOORMAT30
CLAIM OFFER
Like What You See?
Check Out The Rest Of Our Shop!
Browse Shop